EXPERT JANITORIAL AND ENGINEERING SOLUTIONS FOR YOUR COMMERCIAL FACILITY
We offer a full range of commercial janitorial solutions that can meet all your facility's cleaning needs. In order to maintain a clean, healthy, and positive environment, CCS Facility Services continuously invests in the latest cleaning technology, techniques, and training for our janitorial services. Our experience, reliability, and attention to detail benefit every property, and the people we serve.
All your facility engineering needs can be met with our full-service facility maintenance engineers. Our team of highly skilled professionals offers everything from plumbing and electrical to HVAC maintenance to oversight of your entire life safety program. In addition to reducing downtime and costs, our proactive approach to maintenance delivers a safe working environment to protect your building occupants. You can rely on us to keep your facilities in top condition and enjoy the peace of mind that comes with partnering with an efficient and reliable maintenance team.
Changing contractors can be hard but CCS Facility Services makes it easy on you. Our dedicated transition team is designed to ease the process for your company through a commitment of time, effort, and resources needed to understand your needs and orchestrate a seamless transition.
Hardwired Quality Assurance
When it's time to work, your CCS team is on-the-job and ready to go. Our supervisors are in the field during all shifts, providing quality assurance and job-specific feedback.
Sustainability at Our Core
CCS Facility Services is a leader in green and sustainable practices within the facility services industry. From responsibly-sourced products to efficient practices to a well-resourced supply chain, we take sustainability into consideration in every project and every job we undertake.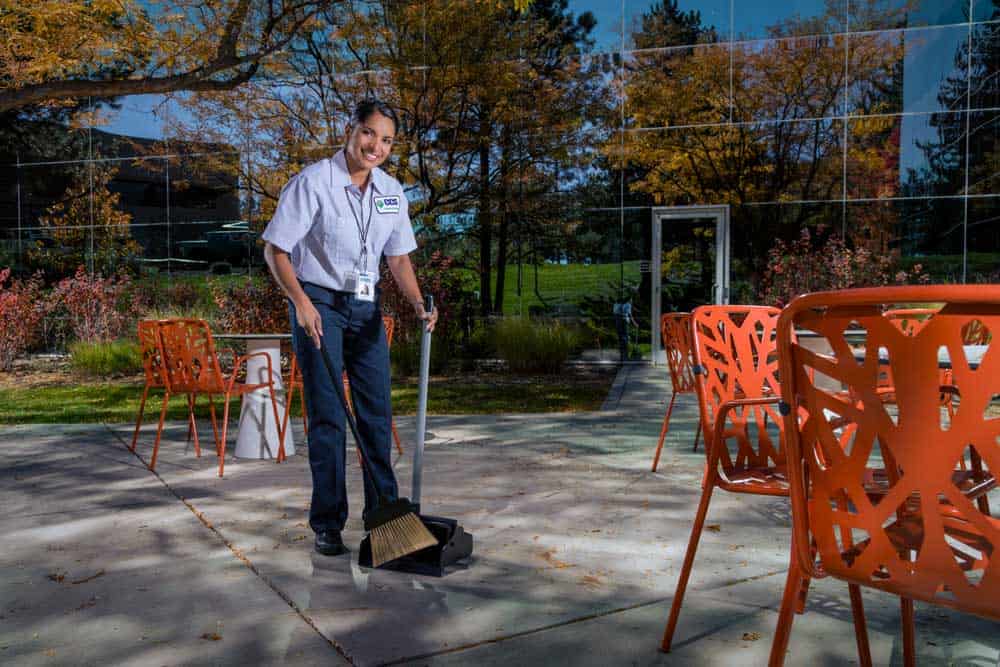 Your investment in building health is important to CCS, which is why CCS is investing in building wellness education and accreditations. From Fitwel to WELL Buildings to CIMS-GB and more, CCS can assist you in achieving your building wellness goals.
Hard floor restoration and carpet care require unique skills, which is why CCS has a dedicated team of carpet and flooring professionals whose combined 250 years of experience can help extend the lifecycle of facility flooring.
A safe workplace is a strong workplace. You have safety and security needs specific to your business. We will learn and adhere to your protocols, which complements our custom-developed, extensive safety and security training. This is a critical part of our new employee onboarding and then messaged through ongoing training and communications.
Infectious Disease Cleaning Expertise
CCS is the first company in the world to earn GBAC STAR™ Service accreditation from the Global Biorisk Advisory Council®, which means we have the skills needed to clean for health to keep building occupants safe — which means confidence for you.
What our clients are saying I recommend CCS Facility Services every opportunity I can.
Colorado Customer Our day porter from CCS Facility Services is representative of exemplary professionalism, and I truly believe this office space is better off because she is part of it.
Arizona Customer
FIND CCS FACILITY SERVICES NEAR YOU
Get in touch with us to learn more about our services and get a free quote.